Operations Management Resources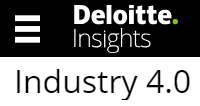 Industry 4.0 signifies the promise of a new Industrial Revolution—one that marries advanced production and operations techniques with smart digital technologies to create a digital enterprise that would not only be interconnected and autonomous but could communicate, analyze, and use data to drive further intelligent action back in the physical world.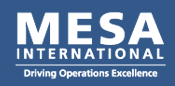 MESA International is a worldwide not-for-profit community of manufacturing companies, information technology hardware and software suppliers, system integrators, consulting service providers, analysts, editors, academics and students.

ASCM connects companies around the world to the newest insights on all aspects of supply chain.

A global professional association for supply chain and operations management
More Management Resources >>
LogixPath Resources
Software Deployment Information

Last Deployment Date: 2020-10-24
System maintenance and update time:
Saturday 8am-10am US Pacific Time